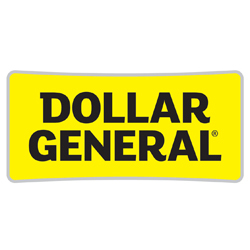 General Warehouse Workers
Sorry, this job has expired.
Saint Louis, MO
General Warehouse Worker
Overview:
Dollar General Corporation has been delivering value to shoppers for more than 80 years. Dollar General helps shoppers Save time. Save money. Every day!® by offering products that are frequently used and replenished, such as food, snacks, health and beauty aids, cleaning supplies, basic apparel, housewares and seasonal items at everyday low prices in convenient neighborhood locations. Dollar General operated 16,979 stores in 46 states as of October 30, 2020. In addition to high-quality private brands, Dollar General sells products from America's most-trusted manufacturers such as Clorox, Energizer, Procter & Gamble, Hanes, Coca-Cola, Mars, Unilever, Nestle, Kimberly-Clark, Kellogg's, General Mills, and PepsiCo.
Responsibilities:
Moves incoming or outgoing merchandise throughout the distribution center by hand, hand truck, or forklift equipment. 
Checks, verifies and audits merchandise to ensure that ordered merchandise has been received and that merchandise is as ordered and not damaged or defective; enters data into remote data terminal. 
Identifies, separates, labels, and palletizes merchandise onto flats. 
Replenishes pick areas as identified by replenishment reports and various requests for merchandise. 
Fills merchandise orders from stores by selecting and moving merchandise from pick slot to conveyor.
Loads outgoing merchandise from conveyor and/or four-wheel truck into trailer. 
Reports damages and/or vendor compliance issues to supervisor. 
Partners with supervisor to resolve problems or discrepancies.
Meets safety, productivity and quality standards. 
Performs other related duties and responsibilities as assigned.
Working Conditions:
Continuous lifting of merchandise up to 65 pounds on a regular basis, and occasional team lifting of merchandise up to 85lbs
Continuous walking, including long distances and up and down stairs
May work at heights up to 30 feet above ground
Standing, bending, stooping, squatting, kneeling, reaching, and pushing and pulling using hands and/or arms on a repetitive basis above and below the shoulder level
May work continuously up to 12 hours
Exposure to dust and noise
Exposure to extreme heat and cold, including freezers, coolers and refrigerators for long periods of time
Qualifications:
Communication skills sufficient to communicate with co-workers; to understand and provide directions; to respond to management inquiries; and to make entries on reports and records
▪ Basic knowledge of simple math concepts
▪ Ability to use a Radio Frequency Unit
▪ Ability to learn basic knowledge of use and operations of motorized merchandise movement equipment
▪ Ability to maintain annual certification requirements 
▪ High school diploma or equivalent preferred
▪ Experience working in an automated distribution center preferred
▪ Experience with warehouse management systems applications preferred     
65525463